Meta courses aren't a new feature in Moodle, they've been around since the Moodle 1.9 days. Since then there have been a lot of changes in how they work, and the more modern setup can be very useful in a workplace environment.

Meta courses have become excellent for managing information for teams or groups or staff. You may want a course where everyone taking one of a group of courses can meet and gather - building a community of learners in the process. You can also have courses for individual teams and then a meta course bringing everyone in a division together.



You can use the new way of doing meta courses to link child courses to a meta course, where anyone enrolled in a child course then gets enrolled in the meta course. These links are maintained dynamically, so if a learner is unenrolled from a child course they automatically lose access to the meta course. Used in conjunction with Cohorts, this can make your enrolments incredibly efficient and can greatly reduce the amount of time you spend on admin.

In order to create a meta course, you must enable the meta course link enrolment method located in Site Administration > Plugins > Enrolments > Manage enrol plugins. Typically this is done by opening the "eye" next to this method.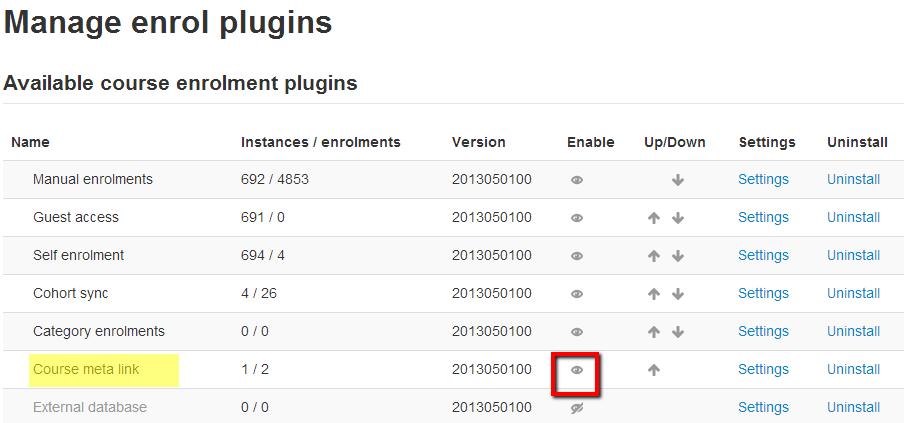 Next, go to the course you wish to make your meta course. Then go to Settings > Course administration > Users > Enrolment methods. Click the dropdown menu under the enrolment methods and select 'Course meta link'.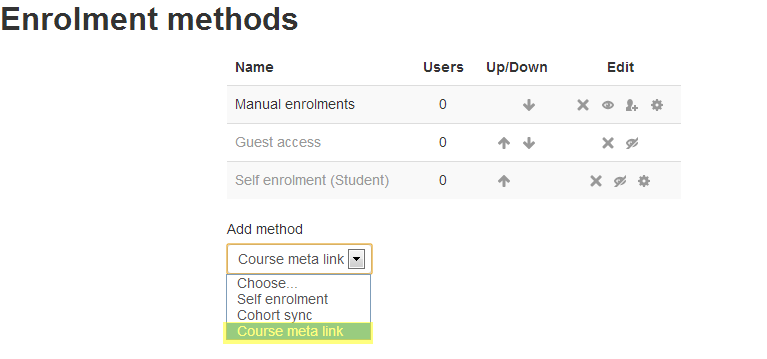 You can then select one of the child courses you're enrolled in (as a teacher/trainer). If you are an admin user you will see a list of all the courses.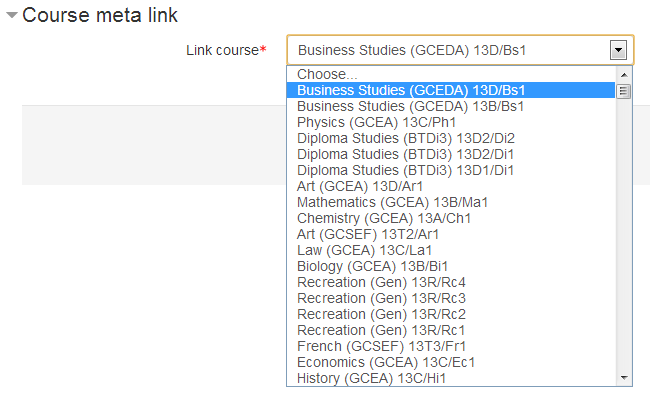 You can add multiple courses by repeating these steps, creating a group of meta links. By going to enrolment methods again you can see what meta links you have set up and how many learners have been enrolled by each link.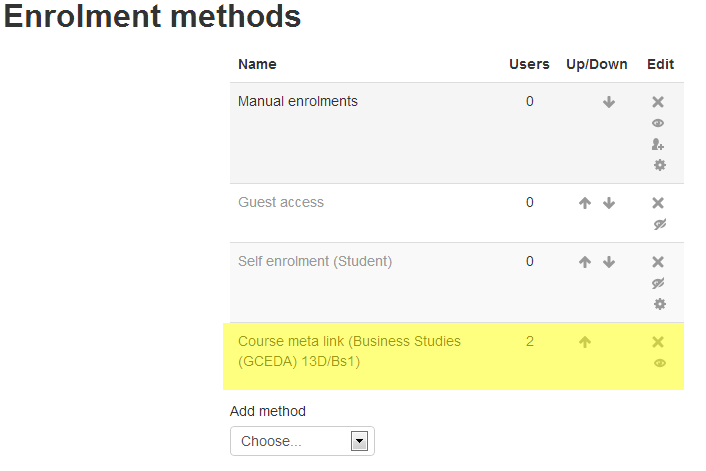 Once the link is set, the meta course will automatically gain new users as the child courses do. You can see how users are currently enrolled by going to the enrolled users screen Settings > Course administration > Users > Enrolled users.