Financial training provider makes online debut
We've just delivered a market-entry online training solution to FinTuition, an international training company operating in the Financial Services sector.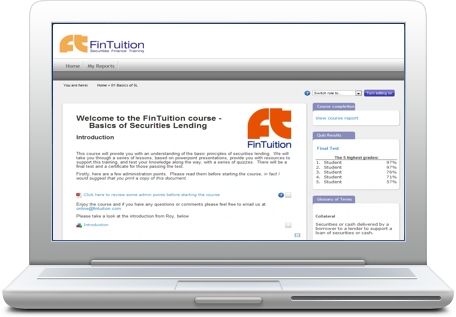 FinTuition (www.fintuition.com) offers a wide range of specialist training courses to customers in the Securities Finance sector. They predominantly use a classroom-based model using subject matter experts to deliver its courses, but in common with many other small-to-medium organisations, are developing an e-Learning proposition. Traininganywhere – our cost effective, low risk, revenue based 'course container' to take training content to market – was an ideal solution with its low set up and 'pay as you go' operating costs.