The 5 reasons why eLearning can benefit charities and the third sector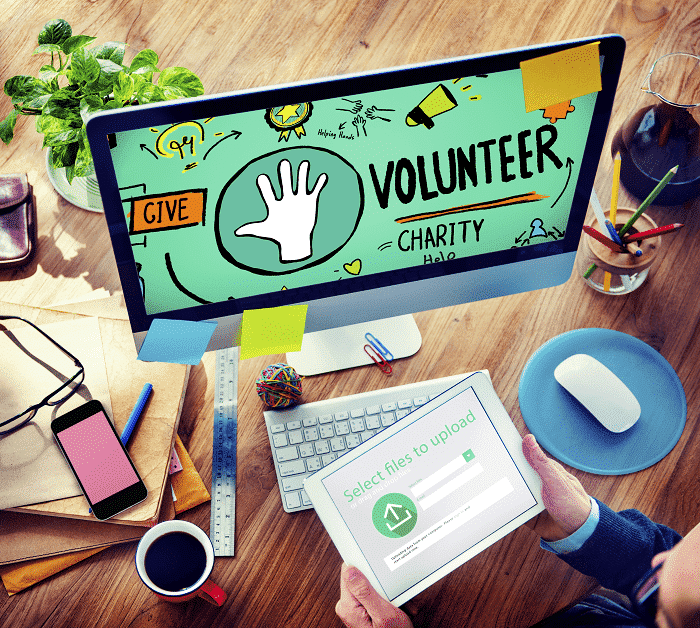 Implementing a strong training strategy for charities can be a challenge. Although it is important for them to develop their staff and make sure they have the management and interpersonal skills required to do their job, charities rely mostly on donations, and therefore must use their funds carefully and constructively. It is important for them to find cost effective solutions.
1) Improve flexibility
eLearning, in particular if an open source platform is chosen, allows staff and volunteers to access training anywhere, at anytime and from any device, whether they have access to a desktop or mobile during their working hours. Employees can train in their own time, at home, on the bus, even in the break room.
2) Increase staff retention
Charities currently have a staff turnover of 22%, and despite showing that the third sector economy is healthy, it's also very costly for charities as they incur costs linked to staff departures and recruitment. One way to improve staff retention is to offer career progression and training. Investing in staff and volunteers' CPD can not only make them remain in their job, but also bring some real returns as they upskill and become more efficient.
3) Improve onboarding and training quality
With eLearning, onboarding training can be done before new recruits even start their job. They can do it from home in their own time, therefore reducing the onboarding time dramatically. eLearning also gives the opportunity to create interactive and engaging content for onboarding and staff development, which can lead to a more effective knowledge, skill set acquisition and retention. Types of engaging content can include: videos, quizzes, games, simulation, animated content, case studies and problem solving scenarios.
4) Cut costs
One of the most significant benefit of eLearning is that it reduces training costs. It costs out the need for face-to-face training sessions, printed materials and off-site training along with expenses linked to them (accommodation, food, travel etc). Training can also be done outside of working hours saving man-hours. Although, an investment is required to implement the platform, in the long run, the cost of maintaining the platform is very low compared to face-to-face training. Open source allows for the development for bespoke development, completely tailored to organisations' need, avoiding the costs of unnecessary features offered by proprietary systems.
5) Extend reach
eLearning can also be used to train your staff and volunteers on specific Marketing campaigns, and can even be extended to the wider public to increase knowledge and awareness for the cause your are supporting.
An example of how eLearning can achieve this is the work Webanywhere have done with Breast Cancer Care. We produced an online course as part of their B-Aware campaign, developing both the content and platform. This course is an integral part of their campaign, which aims at raising awareness about early detection of breast cancer and improving survival rates in Scotland.
If you are in the third sector and would be interested to find out more on how eLearning can help, book a free no obligation consultation session with one of our experts. Contact us now on 0113 3250 750 or fill in our contact form.