Should Learning be Technology Agnostic?
There's increasing change in the knowledge economy with the power of new technologies and digital transformation agendas driven by many corporates. This is changing the landscape in terms of learning technology.
In the 1990's, corporates would invest in one piece of technology, to manage their learning, succession, talent and recruitment processes. There's a criticism of this approach today.
One, the digital means corporates can now have the best of breed applications for learning technology, and integrate them in a cost-effective manner. As methods of authentication for identity management have improved somewhat.
Two, learning technology components to deliver particular learning outcomes have got better. Think about it, in your everyday life, would you use Facebook to connect with your business network and LinkedIn to setup a party invite at your house…of course not! The same is true for learning technology, you can load compliance materials onto your Learning Management System (LMS), but you may not use the LMS to provide video coaching for your remote sales team, you might use a mobile app instead?
A recent report from Modern Workplace Learning found that the most valued ways our employees learn are on the job, through knowledge sharing and search. This suggests there's a movement towards 70:20:10 and microlearning. Classroom training was seen as the least valuable.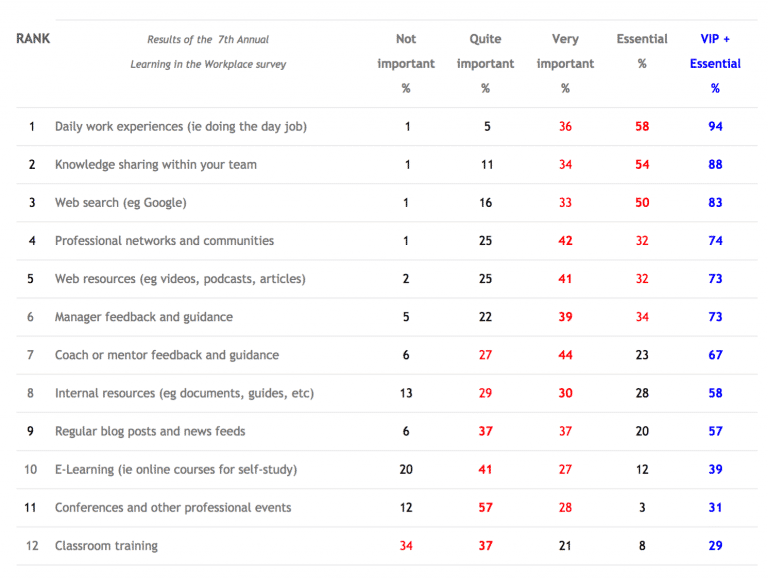 Is this a sign of the digital era, with technology advancing quicker than we can imagine, corporate learning is playing catch up?
Watch and Learn is a new app that helps corporates to maximise knowledge sharing on the job and increase performance. To learn more, please contact us at info@webanywhere.co.uk