Publishing and education business: The elephant in the room
You know the saying – a big elephant struggles to sit up quickly? Is it just me then?!
In the last decade, many publishing and professional education businesses have expanded aggressively and reached a size and structure where they are now unable to respond quickly to changes in the market.
As a result, more niche and disruptive technology players have entered the market and taken a considerable share due to their agility.
Many professional training businesses are accredited by an awarding body and with great accreditation comes greater regulations and costs associated with it. These education businesses, typically for profit, also face other challenges.  
Firstly, they are struggling to transition their delivery model to a blended learning one, with fear of losing their unique selling point, the trainer.  
Secondly, they are struggling to standardise this approach.  
Thirdly, they have invested in old technology, that's not integrated or automated, this leads to a black hole of IT operational issues.
What's happening now the large elephant can't move?
Risk.
Risk from decreased profitability and future scalability as these traditional professional training businesses suffer from a lack of investment and openness to change.
Risk also from many tech startups who are also disrupting the space.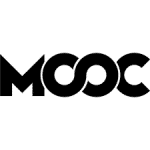 For example, Massive Online Open Courses (MOOCS) are aiming to scale quickly, such as FutureLearn.  They have tended to focus on the higher education space, but others are now connecting the professional education space, partnering with business schools.
A recent Financial Times article, outlines how these tech startups are being successful in this approach. According to the FT, the market grew from $35.6 bn in 2011 to $46.7bn in 2016.  
The delivery model of the tech startup + business school is as follows …
Business school provides the subject matter expert/ content; and

Tech startup provides the innovative and scalable technology
Subject to them both agreeing a way forward ( typically in the form of a revenue share), they can then both promote their product to the market.
Some business schools have opted to stay with their traditional approach. This may still remain their cash cow and they may have a recognisable brand to prop this up, however the disruptive online model is gaining a momentum they cannot ignore.   
How are education businesses responding to these challenges?
Many education businesses recognise that they are somewhat stuck.  Rather than investing in new IT systems, they are looking for niche tech startups that have leveraged cloud computing to create something disruptive for their clients. This is in response to even smaller training companies eating into their margins.
Finding a tech startup to partner with on your education project isn't going to be easy. Here are a few tips to close this post on…
Look for a true partner

– this refers to synergies in your and their strategic aims. Failing to do this means that it won't be a lasting business relationship.

Think about Intellectual Property (IP)

– remember when partnering with an tech startup, they have built the core product, therefore they own the IP of the software.  You need to think about this if you are planning on hooking your customers on this trendy new product.

How are you going to differentiate

– knowing your customer is your role, the tech start up can bring their product, but this will need customising to meet your requirements.