Latest Totara Development Awards Badges For Achievement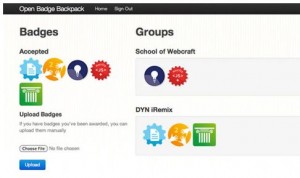 For most businesses, one of the key factors in choosing a learning management platform to train staff is that it makes learning more fun. Now, with Totara's newly-released Open Badges function, becoming a more valuable employee has an even bigger incentive!
Totara LMS version 2.4 was released last week and the ability to award badges to learners is the biggest development.
The Open Badges facility has been developed by Mozilla, and this is the first time it has been integrated into a learning management system in this way. It allows organisations to create, issue and verify digital badges. Individuals can earn these badges and display anywhere on the internet to show their achievements. Over time, learners can build up a story of their learning path, skills and abilities.
Each badge includes information on a specific achievement: not just what the achievement was, but important data that links back to the issuer, criteria and verifying evidence.
Totara Open Badges Integration Video
It means your staff will have a greater incentive to become better and more skilled in their jobs, with the outcome of each achievement meaning they'll have something to show for their hard work. You, as a business, can nurture your workforce and benefit from their better-honed skillset.
Totara LMS 2.4, with the new Open Badges facility, is available from Webanywhere, an official Totara Partner. Conor Gilligan, Head of Operations at Webanywhere Workplace Learning commented: "We are really excited about introducing the Open Badges functionality to our clients. As a Totara partner we have developed many different tools for our clients such as our compliance plugin. We think the badges functionality will incentivise learning for the workforce, allowing organisations to distinguish their talent pool."
For more information about Totara LMS and Open Badges, ask us for a free demo by clicking here.