New and exciting products at Learning Technologies 2013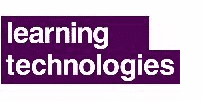 Learning Technologies is now in its 14th year and as Europe's leading workplace technology showcase, 2013 promises to be bigger and better than ever before. Boasting more than 120 free seminars and over 230 exhibitors it is definitely the key event for all those involved in workplace learning.
Webanywhere are excited to present several new products at Learning Technologies and can be found on stand 122 on both the 29th and 30th January 2013.
Here's what Webanywhere will be talking about at this years Learning Technologies…
Compliance Module
Knowledge Based Learning Platforms
IN view social video for INDITEX
British Safety Council Course Content
Learning Technologies Seminar
We are happy to announce that we will collaborating with Brad Kilshaw, Enterprise Channel Manager at Google Enterprise to provide an overview of Google Apps for Enterprise. The session will show how Google Apps enables your organisation to maximise the benefits of cloud technologies, improving collaboration, information sharing and efficiency.
It will also examine how to deliver single sign-on Google integration with Totara LMS, and other enterprise data sources that can reduce IT hardware/software spend on servers, licences and other infrastructure costs, alongside improving communication and organisation.
If this is of interest why not join us in Theatre 5, on Wednesday 30th January 2013 at 13:15.
Sharing Knowledge
So now you know where we'll be (Stand 122), why not pop over to receive your free copy of our latest E-learning market update: New Year, New Learning – Seven Learning Technology Predictions for 2013.