7 things to see at Learning Technologies 2015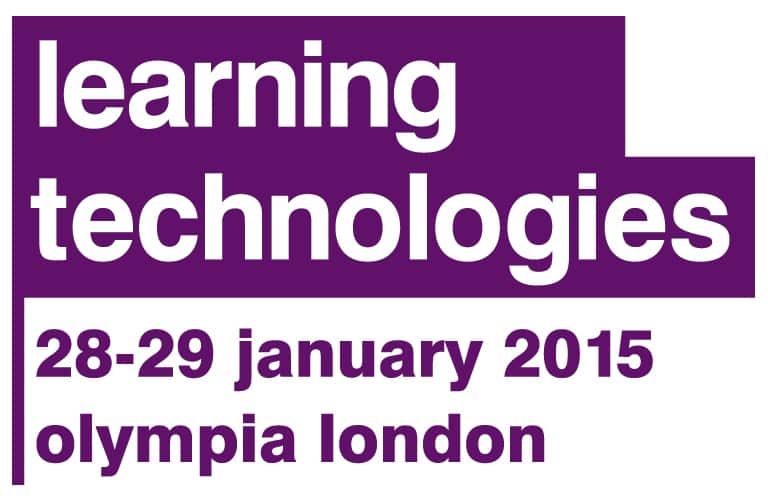 Webanywhere will be at Learning Technologies again this year (stand 79), and as always we've sifted through the huge selection of talks and seminars to find what we believe will be the top seven things to look out for this year.
1. Medtronic & the open-source MOOC
We start our list with our very own seminar! Webanywhere will be hosting the session with Medtronic, one of the world's leading medical technology companies. We worked with them recently to produce medtronicacademy.com, a website designed to help educate both Medtronics staff and medical professionals in using their products. The most amazing thing about the site, however, is that it was all made using open source technologies. It's a real breakthrough in how MOOCs can be used, and is worth checking out for yourself. Our talk will be at 15.30 in Theatre 2 on Day 1 of the conference.
2. Engagement through video learning
Video learning isn't exactly new, but what we're interested in seeing this year is Mark Davies and Gemma Critchley, who will be showing us how, using a bit of storytelling magic, you can make videos become engaging without needing Hollywood-style production values. It looks to be a great talk, with a focus on how to create stories that educate people without boring them and how to use social media to get the message out. Their talk will be an 13.50 on Track 3 (T3S2) during Day 1 of the conference. Plus, Lynda.com will be doing a free seminar on how their video learning is helping in the workplace (and we should know, Webanywhere uses Lynda as a resource for our training!) Their talk will be at 14.00 in Theatre 3 on Day 1.
3. Professor Robert Winston
Renowned scientist Professor Robert Winston will be kicking off the second day of the conference with a talk about how humanity's ability to learn has shaped our past and the implications this ability has today. From exploring how repetition strengthens neural pathways to asking questions about to what degree we are all "natural learners", the talk looks to be fascinating, unmissable stuff. It's the Opening Keynote starting at 09.40 on Day 2, and is one of the talks we're most looking forward to.
4. Games & gamification
There's plenty to get excited about at this year's conference if you're into games and gamification. Mike Hawkyard from Amuzu games will be hosting a free seminar on how game design can help with compliance and CPD in the workplace. His talk is at 10.15 in Theatre 5 on Day 1. Then later that day, Louise and Katie Pasterfield from Sponge UK will be showing us how to implement games with interactive video into e-learning. That's on at 11.00 in Theatre 4 on Day 1. Finally, Lynda Dolovan from Trinity College Dublin and Mike Reilly from McDonalds will be showing how gamification worked so well that they had to solve a whole new set of problems! Their talk is at 15.30 on Track 2 during Day 2 of the conference program.
5. The growth of blended learning
The focus this year on blended learning sees it being tackled from a lot of different angles. Matthew Borg from Acteon will be doing a free seminar on how Gold E-learning Award-winning organisations cost-effectively blend learning resources to make an ideal experience. His talk will be at 10.15 in Theatre 2 on Day 2.
Then, for those more interested in the development and theory side of things, Clive Shepherd (Director of Onlignment Ltd), Sarah Lindsell (Director, Global & UK Learning Technology & Transformation, PwC) and Brid Nunn (Training Design Manager, Marks and Spencer) will be examining the theoretical foundations of blended learning and then having a look at two successful examples of it. Their talk is at 11.20 on Track 2 on Day 1 of the conference.
6. Mobile learning & BYOD
This year there's a large selection of talks and seminars about mobile learning, but there are a few that caught our eye. Paul Goundry, Head of Learning at Telecom Plus PLC and Steve Penfold, Customer Success Director at Elucidat will be hosting a free seminar about how they managed to deliver engaging and inspiring content to learners' own personal mobile devices. For businesses looking into BYOD models, this seminar will have plenty of wisdom to share. It's taking place at 14.45 in Theatre 1 on Day 2 of the conference.
7. The School in the Cloud
This year Learning Technologies will be opening the show with a talk from Sugata Mitra, Professor of Educational Technology at Newcastle University, and his research into how education is changing and progressing to what he has coined "the school in the cloud". It's exciting stuff, and with his expansive research we're expecting to hear some astonishing results. His talk is the at 9.40 as the opening keynote on Day 1 of the conference.
There's plenty to look forward to, and don't forget we'll be on the exhibition floor too at Stand 79. Come and have a chat with us, we've got plenty to talk about!